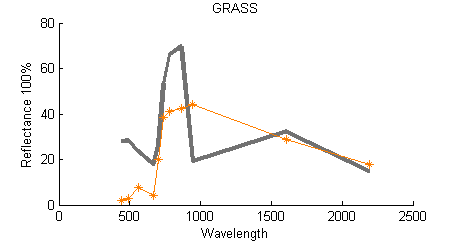 Hi,
I used Sen2Cor software for atmospheric correction and it produces logical values for every single pixel.
The question is, how Sen2Cor can compute good BOA Reflectance using bad TOA Reflectance?
TOA Reflectance is computed as : TOA_Digital_Number / Scale_Factor, where scale factor=10,000 . Is it correct?
If it is correct, the most pixels in the scene have greater values than the reality, and in some bands the values are greater than 100%, even more than 200%. This is completely wrong. So how Sen2Cor computes good BOA using bad TOA?
I can think 2 ways which it can happen
1st TOA_Reflectance no equal with TOA_Digital_Number / 10,000
2nd L1B —> wrong computation ----> L1C ----> reverse wrong computation —> L2A
Am I wrong? Does anyone knows how to compute the correct TOA reflectance?
I really need it!
Thanks in advance