Thank you for your good response
I got the solution for that but, While doing the RF classification for the GRD products getting the error like bound must me positive, sorry I don't know what it is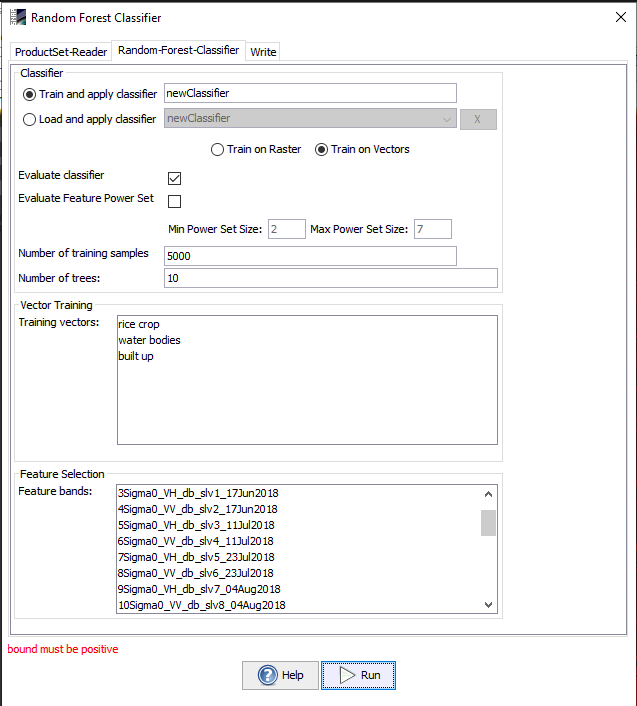 could you please help me for my classification.
and also sorry for my lack of knowledge, I have one doubt the classification which we are doing is on what based will be classify?
is it color based or backscatter based? please give me some guidance.
thank you in advance.