Dear collegues,
Could you please comment on picture below. The wrapped (up) and unwrapped (down) phase show quite similar patches, while I actually expected to be quite different. In the middle is the coherence which is quite acceptable for the region with white color.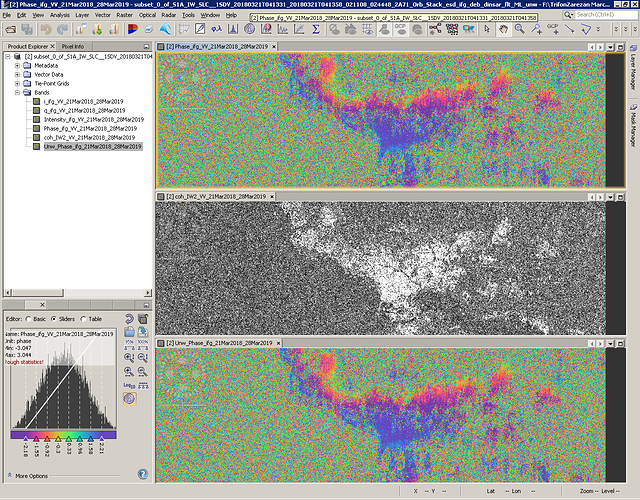 I did the experiment with different row/col overlapping (100 and 200), but the output is similar.
Any comment will be appreciated.
Thank you.