Adding an elevation band (Copernicus DEM auto-download) to the product presents information gaps as when using Band Maths???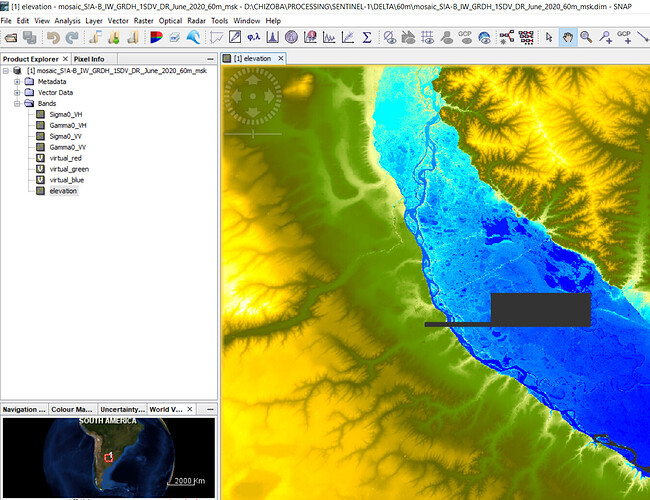 this can happen when you add more than one virtual band at a time. You have virtual_red, green and blue and then added elevation, which caused the same problem as reported here: SNAP new Version BIG Problem with data gaps!
Please have a look at the suggested work around and save the virtual bands before adding new ones.
In the previous time, I was able to solve the Band Maths problem, performing the calculation of the bands in a virtual way (transients), but in this new case I only add an elevation layer and the result is the same as with Band Maths. Unfortunately for this case, I cannot transform it into a virtual band. This problem appears only with the elevation layer (Copernicus DSM, 30 m), not with the landcover band. Will it be a problem of resolution ???

although the loaded elevation and land cover bands do not have a "V" icon (indicating that it is a virtual layer), you can still right-click on them and select "convert band". Then you select File > Save product to make the changes to the product permanent. Only when this is done you can proceed adding a new band with right-click. Please check if this works, it could be a matter of data source (Copernicus DEM and landcover are stored on different servers), so that the error is not systematic throughout all datasets.
I tried the convert band, but it is disabled. It does not work. The strange thing is that with the SRTM lift layer of 1sec HGT it does not give the error. But it may be as you say server problem. I will investigate it. I can add this layer anyway, directly by downloading the layer from the Copernicus site. Thank you very much for the answer.
the Copernicus DEM was integrated since SNAP 8, so some things might indeed be a bit different here.