Error when using "Thermal Noise Removal"
Hello everyone!
I am processing the product "S1A_IW_SLC__1SDV_20210328T084514_20210328T084541_037196_046169_B25E.zip"
Following the steps in the image below: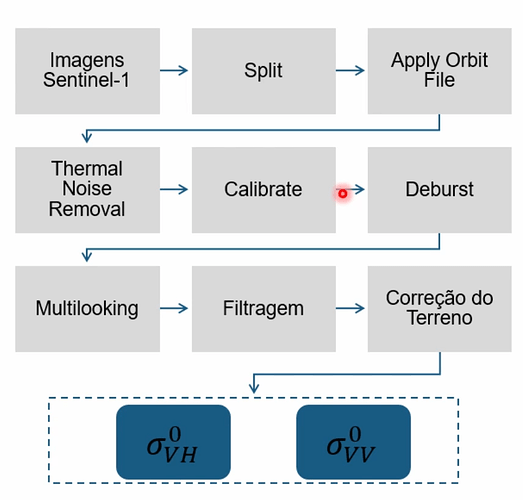 I followed the steps. I split the image (step 2), applied the "orbit file" (step 3). But when doing the "Thermal Noise Removal (step 4), I got the error message below: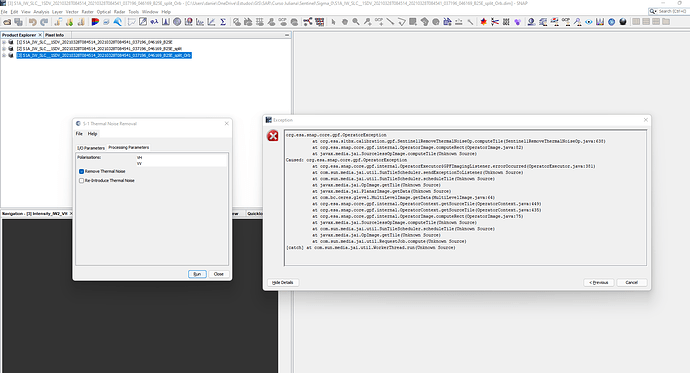 Does anyone already know this error?
I am using SNAP 8.0.9

Java in version:
java version "1.8.0_321"
Java™ SE Runtime Environment (build 1.8.0_321-b07)
Java HotSpot™ 64-Bit Server VM (build 25.321-b07, mixed mode)

Windows in version: Windows 11 Pro / Build 10.0.22000.493