Dear all,
thank you for all the solutions posted here. They have helped me to successfully run all steps of the snap2stamps package until now even I am a total newbie to linux and to SAR data. However, I am struggling now with mt_prep_snap and reading the forum I haven't found anybody experiencing the same problem. I am using S-1 data, 28 scenes in total all from 2018.
The problem is the following: After sourcing StaMPS_CONFGI.bash I run mt_prep_snap in a new empty folder as suggested earlier in the forum. It starts reading the .rslc-files and the results seem ok (no pixels with zero amplitude), see here:

After reading all files is were the error occurs. It seems to be related to teh selpsc_patch:


In the empty folder I created is also creates the following files: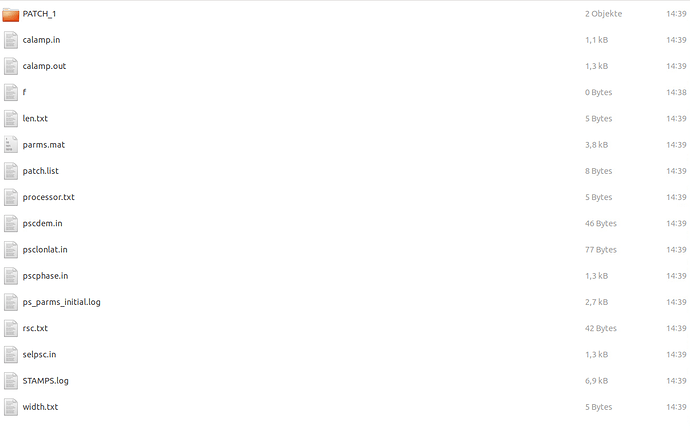 I am using the following software versions:
Ubuntu 18.04 LTS
python 2.7 environment installed using Anaconda
StaMPS 4.1 beta
Matlab R2019a update 3
Thank you very much in advance for your help!