Hi
I have two tandem-x images (one pair in 29.05.2015) in bistatic mode;
Temporal Coverage :
Start Date : 2015-05-29T03:19:01,357
End Date : 2015-05-29T03:19:07,383
1)TDX1_SAR__SSC_BRX2_SM_D_SRA_20150529T031901_20150529T031907
2)TSX1_SAR__SSC_BTX1_SM_D_SRA_20150529T031901_20150529T031907
I also have another pair 11 days before this, I mean one pair in 18.05.2015.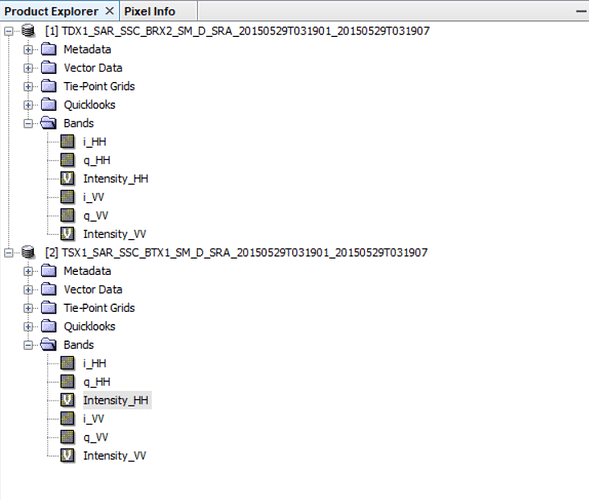 Figure 1. A TDX pair
I plan to see any topography events between both images, that's why I have to make interferogram for any pair and then subtract them from each other.
I did below steps but I do not know it is ok or not? Would you please guide me?
Radar…… interferometric……filtering……goldstein phase filtering
Cheers