Dear S1TBX developers,
when I run the gpt command from s1tbx 1.1.1 with a graph file using a zip file of s1 iw grdh product as input,
I got the error "No product reader found for file E:\Data\Sentinel-1\Africa\zips\S1A_IW_GRDH_1SSV_20141017T162018_20141017T162043_002871_0033F6_813E.zip"
If I used the gpt command from snap-2.0-beta with the same graph file, I got the following error.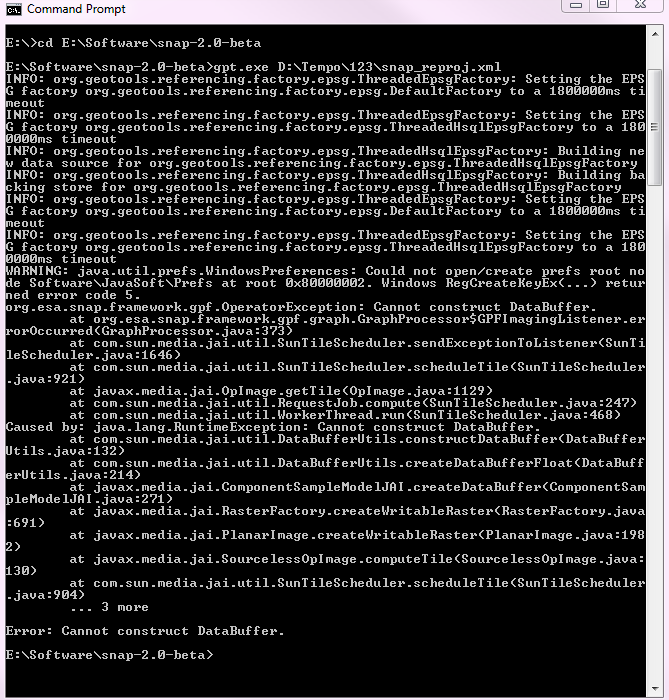 The graph file only does reprojection. Here is the graph file.
snap_reproj.xml (1.7 KB)
The intention here is to test whether I can use the zip file of s1 iw grdh product as input dataset when using gpt command.
By the way, this graph file works well in the GUI interface.
Thanks a lot for your help and hope to hear from you.
Best regards,
Senmao