I'm not an expert for volcanoes, sorry. I recommend comparing your results to some of the published results for similar volcano types (strato, shield or dome volcano). It depends on what kind of displacement you expect with respect to the looking direction. A general uplift, a redistribution of materials, a tilting of the volcano? Each of them results in different fringe patterns.
It also makes a difference if there is a caldera or not.
Examples:


source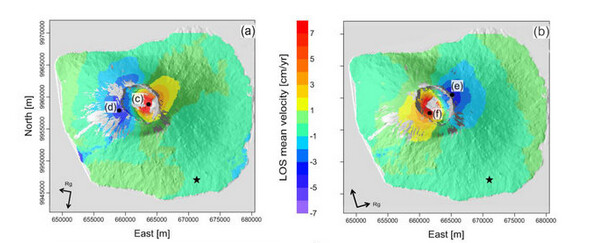 source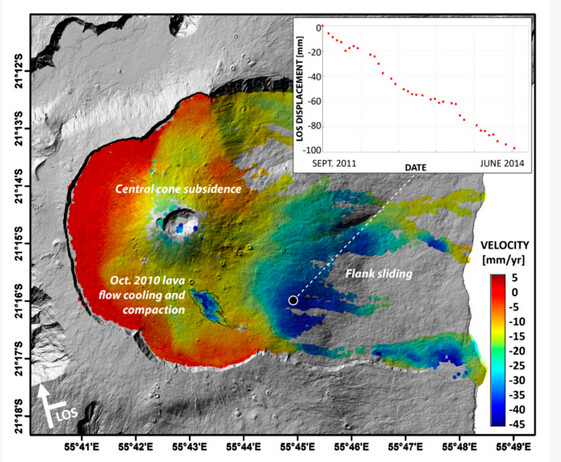 source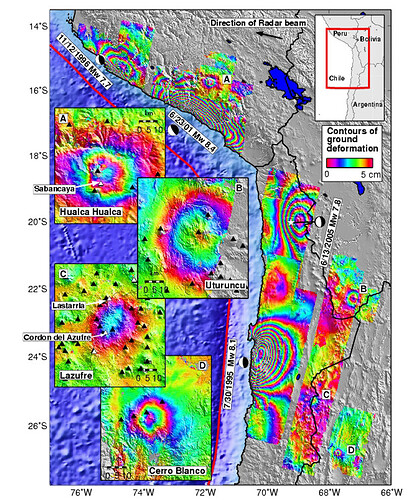 source
If you are only interested in the area within the blue circle, I recommend to clip the interferogram before unwrapping.
The smaller the proportion of noisy areas, the lower is the chance for false patterns induced by vegetated areas.