I have an issue with SNAP 7.0 where whenever I try to open a product it comes up with the error message shown in the image below.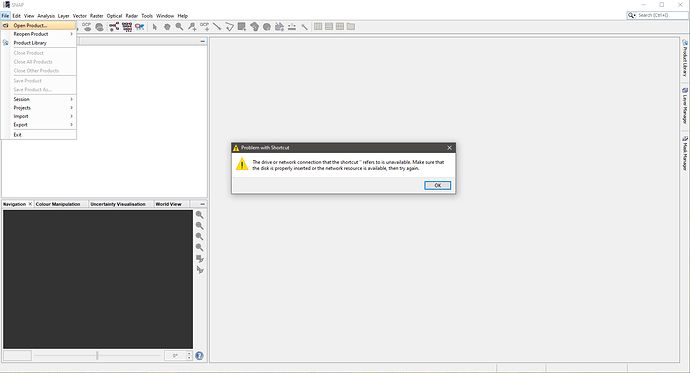 I know this topic has been covered before on this forum post: SNAP software not working properly (Shortcut problem)
however in this forum post the error identified a shortcut that caused the issue and was resolved simply by deleting or moving that shortcut. I have no stated shortcut causing the problem so I am unsure as to what to do.
I have tried updating all the software. Re-installing the software and deleting all previous user settings to get a fresh install however every time this error comes up.
Thank you for your help