Hi everyone,
I have been studyng the SAR geometry adquisition and understanding many important concepts. Of all Ive studied I ve seen that it is not the same talking about resolution and talking about pixel spacing.
In a very interesting document from Marcus Engdhal @mengdahl "Multitemporal InSAR in land-cover and vegetation mapping"... it is well explained that:

So this is understandable OK, but… studyng SAR geometry, it is said that slant range resolution is a constant value while ground range is not because of the proyection on the ground and from the variation of the incidence angle. That´s all ok but, if you see on Sentinel-1 specifications…why does the slant resolution change along the slant range?? See this image: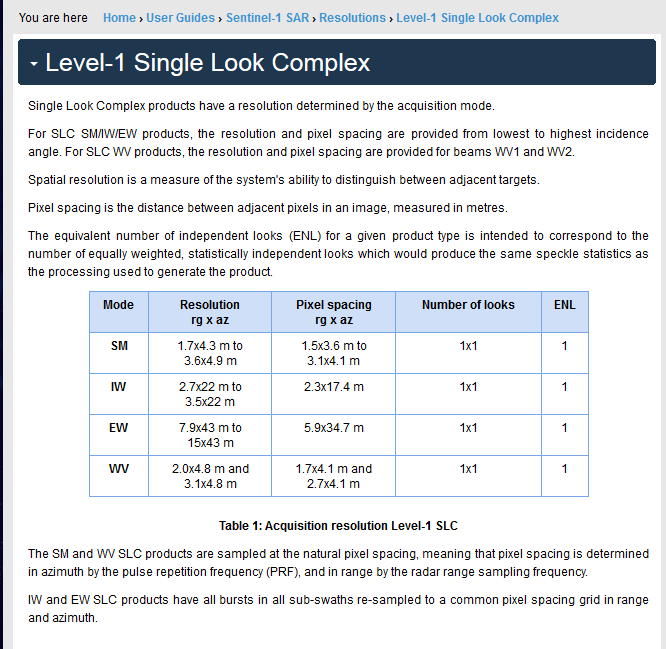 Pixel spacing is minor than resolution and its ok…but why does range resolution varies from a value to another? Is this "range" the "ground range", because in this case its all right!
Also I thought azimuth resolution was a constant, but here it seems that changes along the track…I dont understand. Maybe there´s something I have not understood, sorry for that.
Maybe this post is interesting for someone who is trying to understand SAR geometry.
Thank you very much in advance,
Aridane