hey guys
Trying to run an RF classification of a small scene of 10 classes. Below shows training data (kept quite small because there are some classes that are pixel limited)

As you can see below when i run classifier with all the classes and default RF settings, (tweaking parameters didn't help) most of the image comes up as non classified: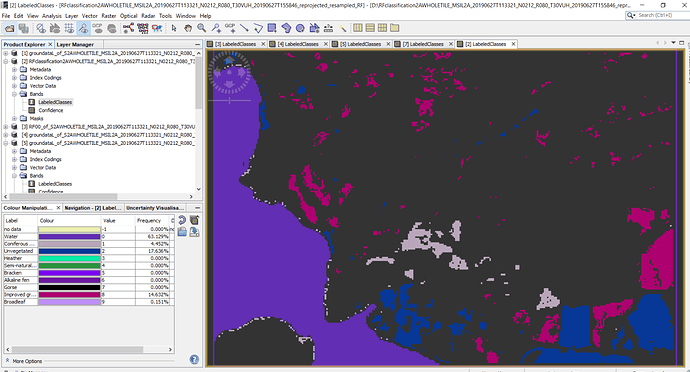 This decreases with the inclusion of less classes: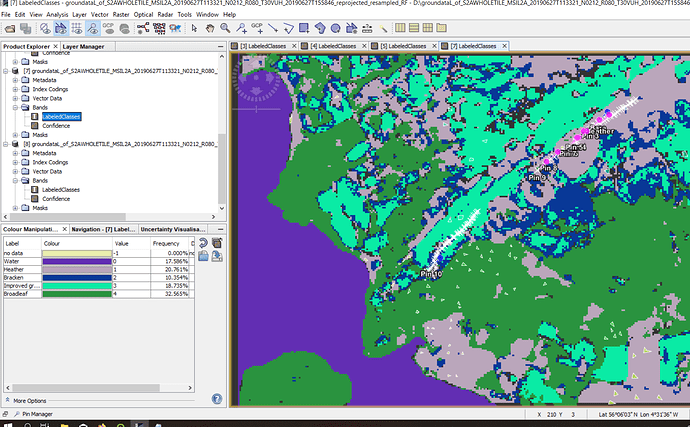 What's going wrong? Is this because RF can't decide on the classification of these pixels? Is there a minimum sampling number for RF?
Any help greatly appreciated