I'm trying to run the Fraction of Green Vegetation Operator, but the it just returns a Segmentation fault with no further explanation. Has anyone managed to get it to work?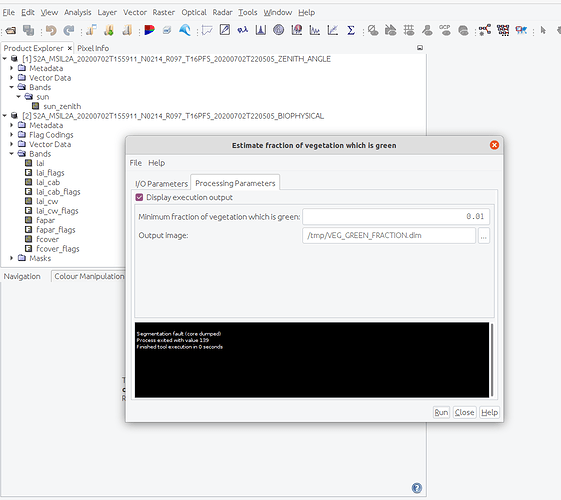 The inputs (BIOPHYSICAL/ZENITH) I'm using can be found here:
https://drive.google.com/drive/folders/1e0Hdpfi9m1QDgXkmKz_HWRcj3Y8OreJn?usp=sharing
Is it possible to set a verbose flag or something for these operators to show more info on errors?
Thanks.