Dear All, I have managed successfully the Sen2Cor 2.4.0 version. Now, after installing the new version (Sen2Cor 2.5.5) the data processing of Sentinel-2 I had problem, as you can see in the screenshot: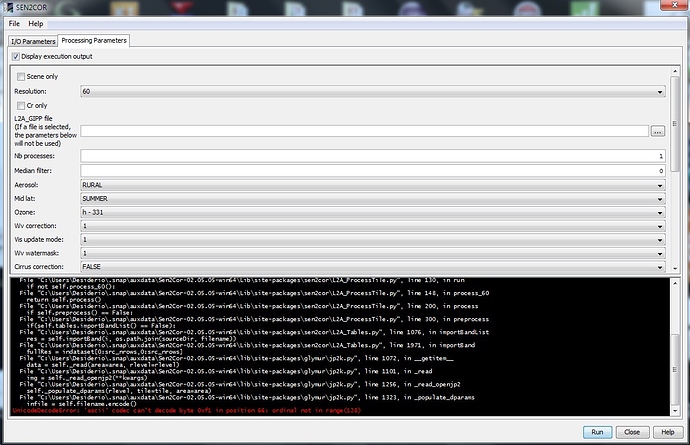 The message in red says: UnicodeDecodeError: 'ascii' codec can't decode byte 0xf1 in position 66: ordinal not in range(128)
I think that is a problem with the file : jp2k.py
I need help. Maybe someone has a solution. I plan to return to version 2.4.0, but I lost the installation file. Please, can someone give me a copy of the Sen2Cor-2.4.0-win64.zip
Thank in advance.