Hello
I'm just trying to update from SNAP 6.0 to SNAP 8.0 on my Windows 10 laptop (64 Bit, 16GB RAM) and I recieve this message: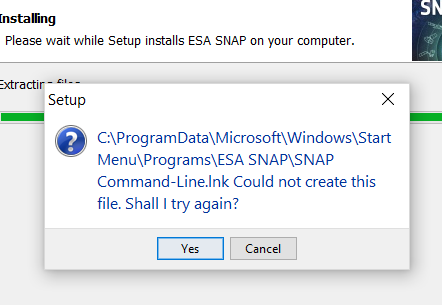 Trying again does nothing, and cancelling reverts me back to SNAP 6.0. I did not configure SNAP for use with Python when asked. And I have tried both not delting, and deleting the old configuration when asked. This has happened three times now.
Can anyone shed some light, please?
Thanks in advance
Jan
Jan Jackson
S2 MPC Operations Manager