Dear SNAP developers,
I appreaciate a lot SNAP 8. Thanks for your continuous efforts in help the EO community.
I'd like to point out issues I face during the use of SNAP 8 I encounter.
The first and most urgent issue is the very low start of SNAP. The icon launches, then it is stucked at "Done loading modules" for about 5-10 MINUTES. Then, out of nowhere, SNAP is there. I'm a bit surprised about that and I have no idea what explains that.
The second is small visual artifacts, like the figure here :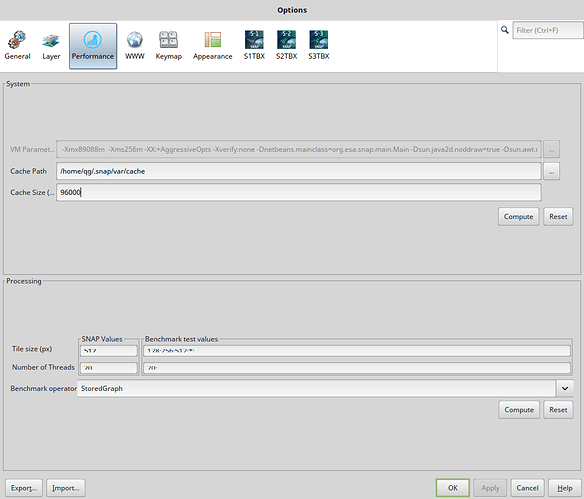 As you can see, the bottom boxes are slighlty cut (we cannot distinguish clearly the values). in addition, some texts are hidden, such as "Cache Size (…". Changing the window size doesn't free the missing text.