I have got this message during step 3 in some of the patches
"Warning, not enough random phase pixels to set gamma threshold"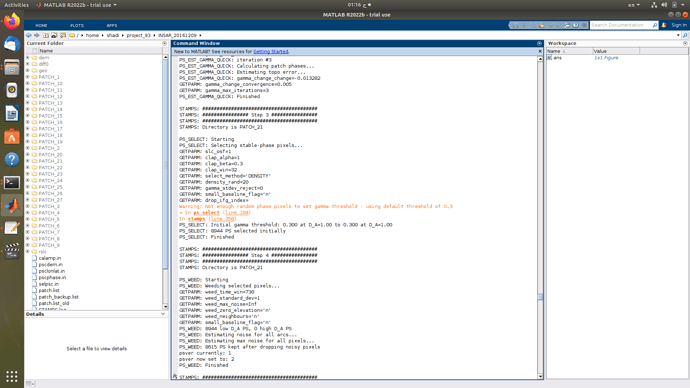 And in some patches, very few pixels were initially selected, leaving nothing after the weeding step. Should I increase the selection density and repeat the whole process "stamps(1,4) for all patches? or only re-do steps 3 and 4 so that the files 2.mat files will be overwritten?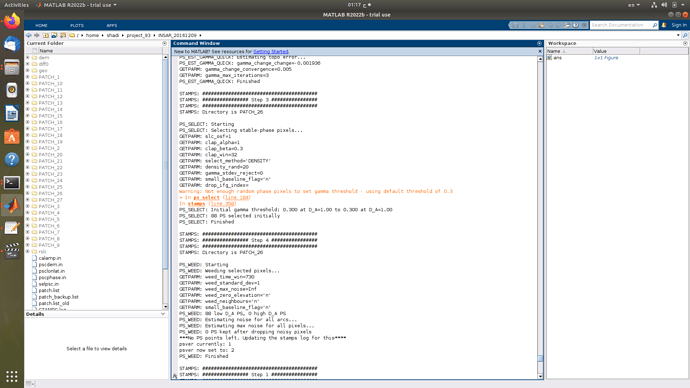 Here's Patch 27, 21 logs
STAMPS_patch27.log (16.0 KB)
STAMPS_patch21.log (16.0 KB)