Dear all,
I'm stuck with the mt_prep_snap step in my virtual enviroment.
It's tellig me, that 200 does not exist. The Stamps manual isn't very helpful and I couldn't find any ideas to this problem.
My guess is, that some stuff in the config is wrong.
Thanks for any solution and explanation!
best regards
simon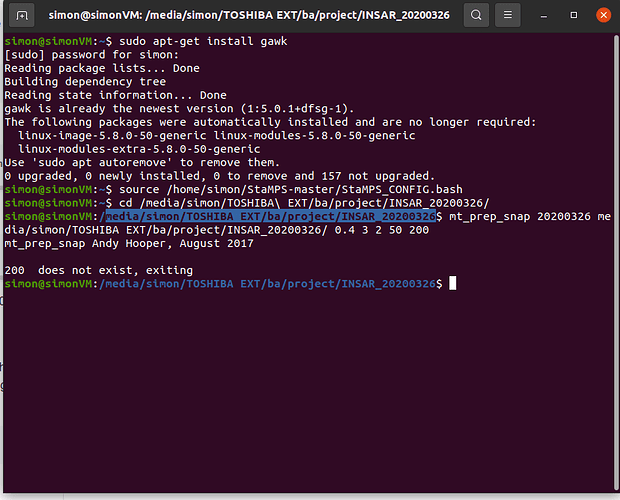 StaMPS_CONFIG.bash
(1.9 KB)