Hi!
I'm trying to create a DEM, with a Sentinel 1 dataset, following this method and, after the application of all the steps, this another method.
Unfortunately I'm locked from two days because of the error that appear into the screenshot below and for this reason I tried another way without results.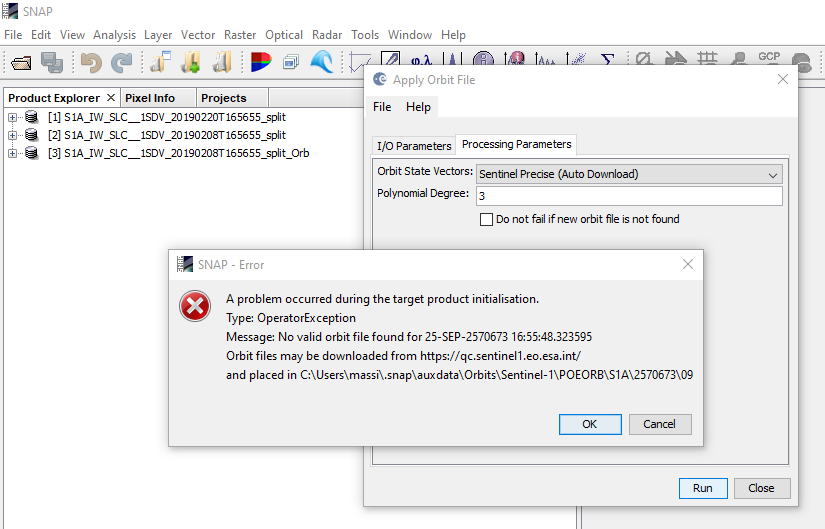 The strange thing is that for one of these dataset I can found the orbit file, but not for the other.
It's possible to solve this problem?
PS: If I use directly S1 TOPS Coregistration the result is a blank dataset