Hello,
I am currently experimenting Sen2Cor to process satellite imagery in a coastal environment.
I need to retrieve surface reflectance of seawater. I have read that Sen2Cor was originaly designed for land corrections and has finaly been provided with a maritim setting. However, the result is not as i expected :
Granules are still visible above the sea whereas they are no more above land.
Scenes classification seems highly inaccurate. Water mask for exemple is extremly noisy and very uncomplet.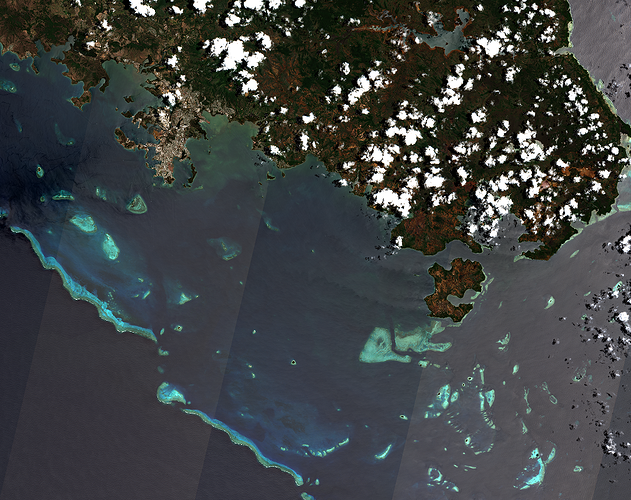 Knowing that the orthoimage has been taken around the 22°19'S latitude in october, i tried the different setting Winter/Summer without any clear improvement. I have also added a DEM to the process. I thoughts that it would at least improves the ocean ocean water pixel classification but it did not.
I think that the difficulties come from the fact that each granules are composed from both water and land areas. I imagine that the defined threshold are then unsuitable.
Have you any advice allowing me to improve my setting ?
Thanks you very much for your help…