Hey STEP Community,
I am currently working on monitoring of crops in India using satellite imagery. I normally use optical data (Sentinel 2), and use it for assessment of crop health by computing various vegetation indices such NDVI, EVI etc. Since this is the monsoon season, many Sentinel 2 images often have a high cloud cover, which makes it difficult for calculation of these indices. Hence I am trying to use SAR data (Sentinel 1) for this purpose. I have been following this discussion. I have computed RVI using the Charbonneau's equation as mentioned in that discussion, NRPB as in this paper and Radar NDVI as in this paper. I have used the preprocessing methods as mentioned in this post, along with this one from the discussion. I also followed the methodology mentioned in this video. I did all the calculation using Band Math, and compared the results with that of the NDVI maps. They both do not correlate by spatial extent.
This here is my NDVI map for 9th August, where the lighter regions indicate higher values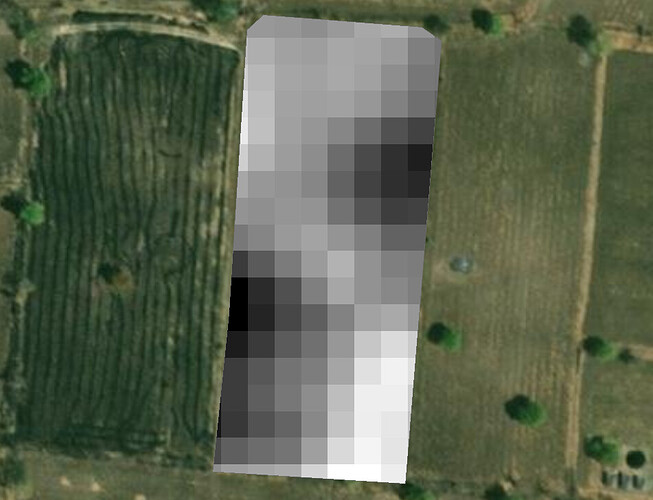 Here is an RVI map for the same area on the next day. The maps for NRPB & Radar NDVI are similar
I realise that both work on different principles, but the general parameters of health should to some extent show a little correlation at least spatially. Am I going wrong somewhere or is there something I am missing out on. Any help and guidance would be greatly appreciated.