Hi!
I've been trying to create an interferogram over my AOI between Sep 30th and Jul 08, and to minimize the noise I've tried to create the interferometry from a series of images (with minimal temporal baseline).
What I've done so far is coregistering every image with a common master image (the one taken on Sep 30th), and as far as I understand it I should be able to extract the slave bands and then create a stack with the first master/slave coreg and the extracted slave bands, which I then should be able to create an interferogram from.
I'm basing this on the second graph in this post: Coregistrating more than two Sentinel-1 SLC IW products
When I try to do the same thing though I get the following error message:
Error: [NodeId: CreateStack] S1 TOPS SLC products should use TOPS Coregistration.
This is my modified graph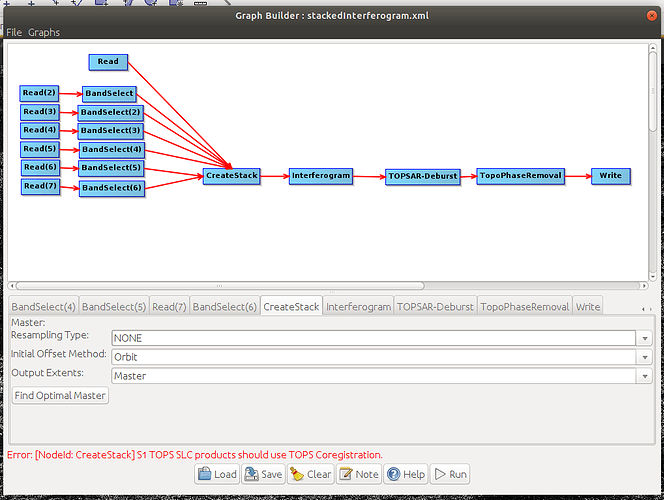 The input files that are read are the coregistrated images.
Cheers for any help.