Thank you very much @EJFielding for sharing the results with us. Indeed the results seem similar to what I have got, apart for the vertical stripes on my coherence results. Indeed ISCE shows very nice results, thanks again for helping us with this.
Myself while trying to go ahead with the TopoPhaseRemoval, I have identified and issue with SNAP. TopoPhase and elevation bands are shifted with respect to the InSAR results. See image below. Can you @lveci or @marpet open an issue for that? I think this is very important to solve it asap. Already some people approached me saying to had found something similar, specially in flat areas (also near Milan area happens). Thank you very much.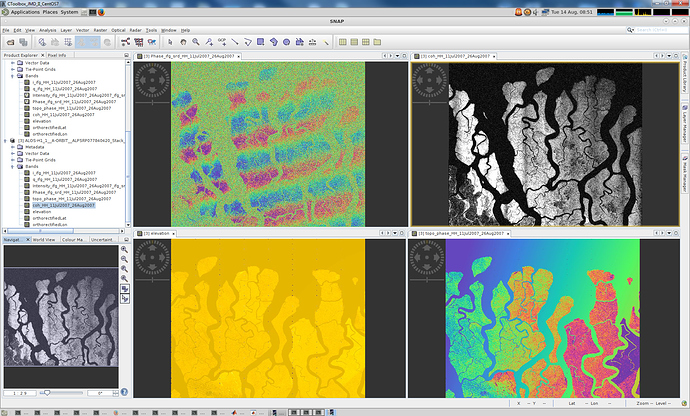 In the image: top row are the multilooked interferogram phase after TopoPhase Removal(left) and multilooked coherence (right). Bottom row are elevation (left) and topo phase (right).
The shift are several kilometers
(more than 20km in this case)!!!
Note: I have used SRTM DEM 1 Arc second