Only use the elevation generated by InSAR as the input (as you did)

Using the ASTER here is totally fine. Make sure you check "DEM" in the terrain correction step. This writes the ASTER DEM in UTM coordinates into your target product so you can compare later.

Uncheck "Mask out areas without elevation"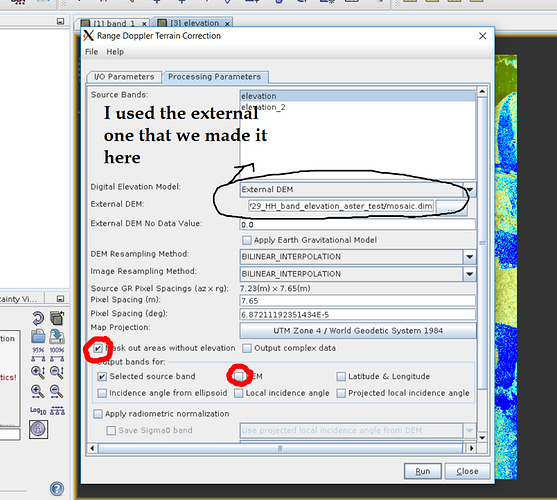 If you do this with the InSAR elevations of both dates, the results will be of the same size and coordinate system and then you can select "Radar > Coregistration > Stack Tools > Stack" to bring them into one final product.