The problem is probably that the data is provided with lat/lon values per pixel.
That's why you have an RGB with 3 channels. Two of them are lat and lon.
I have now also noticed (SNAP-945) that when doing a reprojection on the original data the northern part is cut-off.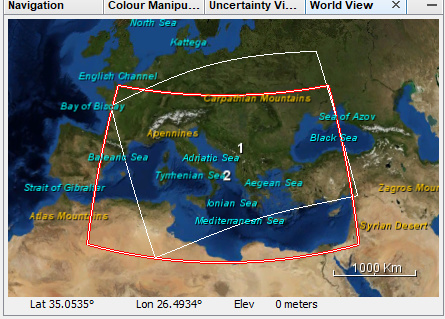 The red shape represents the reprojected data and the white one is the original data.
There is still a SNAP-only way. But I'm not sure if it is better than your solution. It is a bit strange. Obviously, something is not working correctly. Might be because of the S5p data, or maybe there is a bug in SNAP. But on the other side, the behaviour is correct. SNAP tries to preserve the best geolocation which is available.
However, here is the SNAP-only solution:
The trick is to do the export two times.
First open the S5p product, then export only the ozone band to GeoTiff.

Answer the question regarding the flag dataset with no.
Now open the exported file in SNAP and do the same. Now you have to exclude the tie-point grids on the corresponding tab too.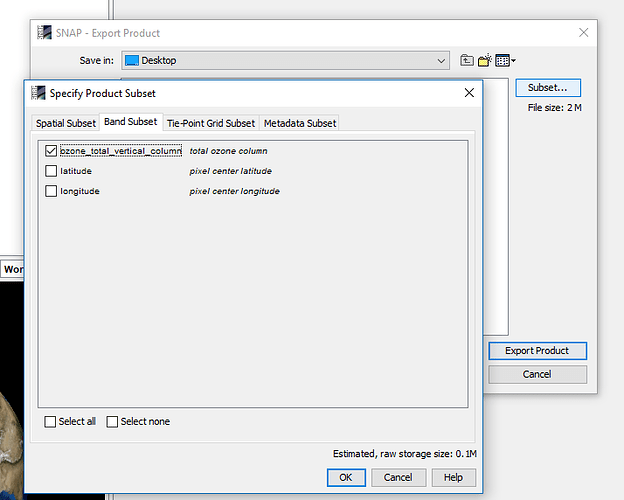 After this, you should get the result you want.