I'm currently having trouble viewing the intensity bands of an SM SLC product.
After opening the product in SNAP and double clicking on one of the intensity bands, I get a completely grey screen as shown below: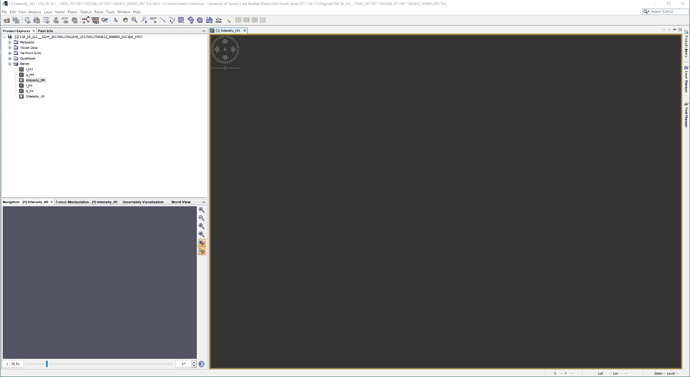 No explicit error message appears.
I have tried moving the folder to a different location with a shorter path (as suggested here), but I get the same result.
I have also tested on a similar product but, again, I get the same result.
I'm starting to think it could be indicative of a memory limitation (as explained here), although my system currently has 16 GB of RAM.
I'd be grateful for any ideas on this issue.
---
Relevant information:
SNAP version 7.0.4
Product identifier (main): S1B_S6_SLC__1SDH_20170811T002548_20170811T002612_006885_00C1EA_9437
Product identifier (test): S1B_S6_SLC__1SDH_20170823T002549_20170823T002612_007060_00C6FB_1015