I created a DEM using S1A data.
The steps are below:
1 Open the Products
2 Coregister the images
Radar-Coregistration-S1 TOPS Coregistration
The tab of Read is the Master Image and the tab of Read(2) is the Slave Image.
all my Polarisations are VV
I am very confused as the orginal data is presented as 9: a lage rectangle
well after Coregistraton, the data is presented as 8: a rectangle much smaller
3 Form the Interferogram
4 TOPS Deburst
5 Phase Filtering
6 Export to SNAPHU
7 Unwrap Interferogram with SNAPHU
8 Open the files in S1TBX
9 Create the DEM -Convert Phase to Elevation
10 Geocode the DEM
well after all these steps, my result is: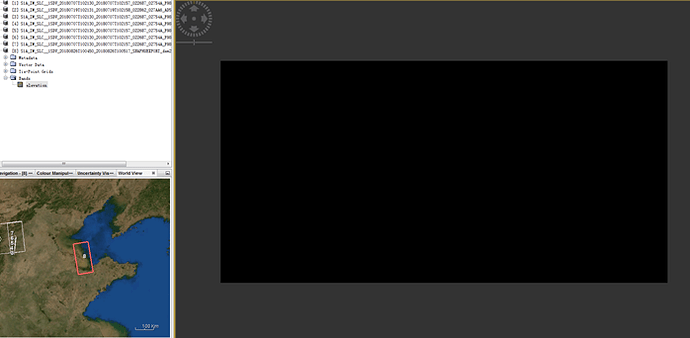 all the district is black, with no elevation value.
Could someone tell me, what's wrong with my steps? Thank you very much.