I am trying to create a DEM over my AOI. After reading plenty of topics,
I have obtained a pair of S1A and S1B data. The baseline is 143.48 which is the longest I could find. As I read, it should be between 150 and 300 and around 70% of the values in the coherence histogram should be above 0.4. This is the histogram of my recent and best attempt.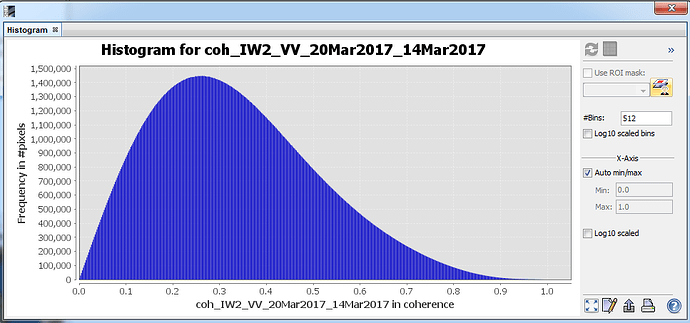 After applying the steps below;
S1 TOPS Coregistration
Creating Interferogram
Debursting
Goldenstein Phase Filtering
Multilooking
Exporting to Snaphu, unwrapping and importing back
Phase to Elevation
Range-Doppler Terrain Correction
This is the elevation model I got and it's the best of all my attempts:
I wonder if I applied the required steps in the right order. And I'm not sure whether the incoherencies and distortions distributed around image is caused by that or not having long enough baseline and not very good coherence. I would like to know what else I can do to improve the result.
Another issue is the mismatch of the elevation values and the real values from Google Earth. Is it related to the incoherency as well?
And last, I wonder if there is any way to predict whether the baseline is long enough before downloading the datas.
I know that's a lot of question, but I really need to get this done correctly in short amount of time. I appreciate all the answers in advance.
Note from @ABraun (23.01.2020): A tutorial on DEM generation with Sentinel-1 data based on this area is now available: http://step.esa.int/docs/tutorials/S1TBX%20DEM%20generation%20with%20Sentinel-1%20IW%20Tutorial.pdf